←
→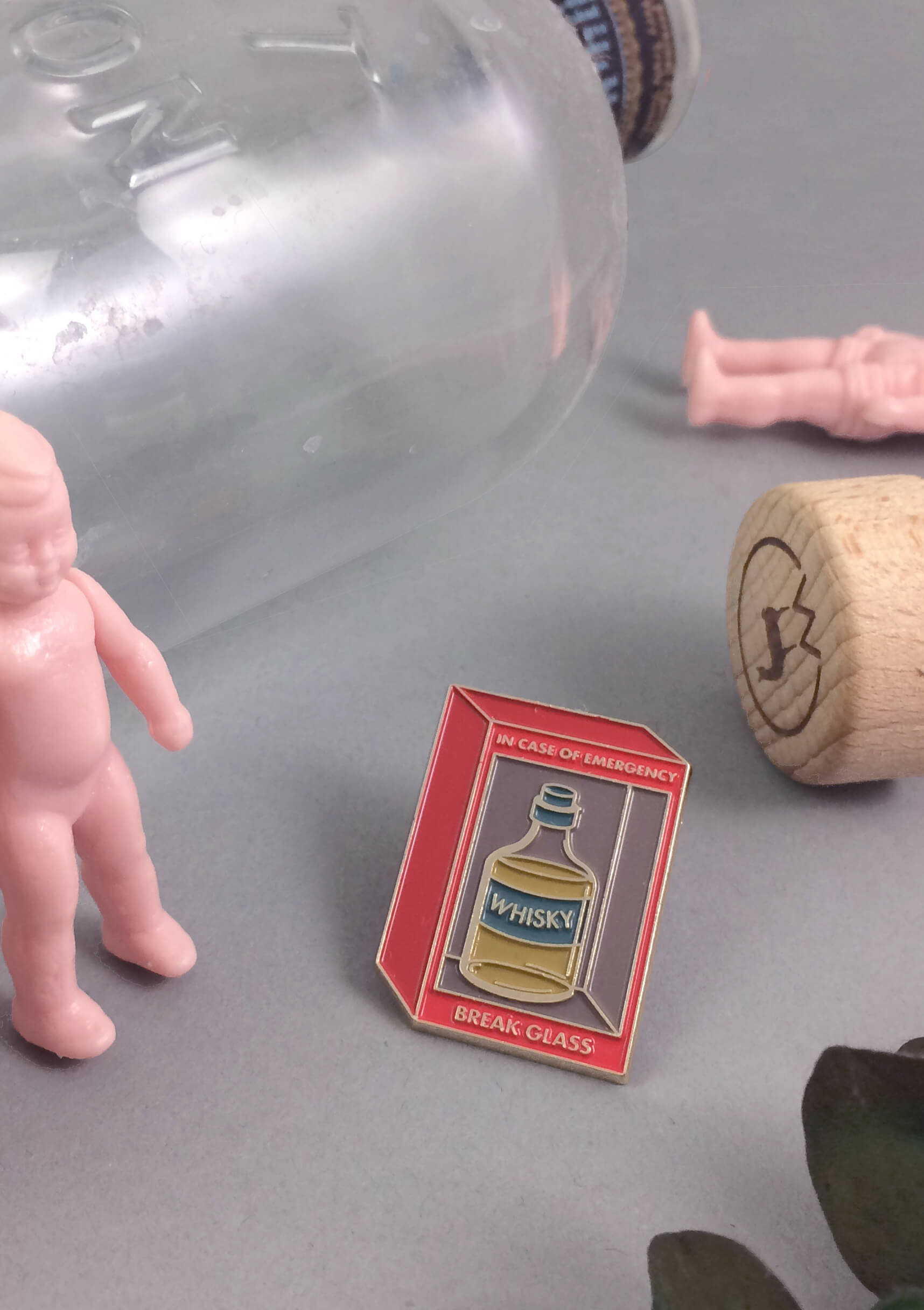 In case of extreme emergency like a painful breakup, whisky can be a life saver! Moderation is the key of course but these events hopefully don't happen everyday and that is why you need an emergency whisky pin kit. 
Soft enamel pin with gold outline, backing and rubber clutch.

Size ≈ 3.2cm (1.25 inches) on the longest side.